JODOH DUNIA AKHIRAT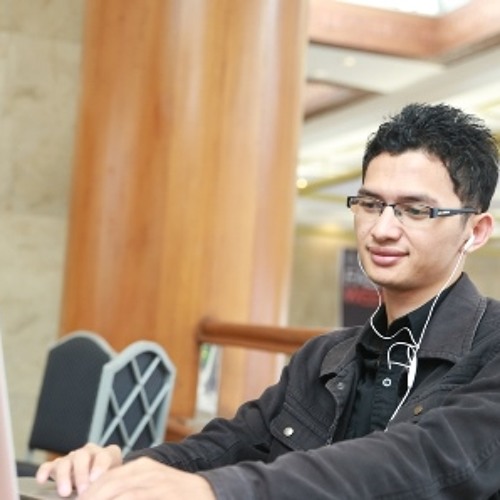 Lebah Madu Project Proudly Present Jodoh Dunia Akhirat Lagu/Lirik : Abay Motivasinger | @Kang_Abay Vocal : Abay Motivasinger | @Kang_Abay Arr : Ivan Venna Kumerayu Pada Allah yang tahu isi hatiku dimalam hening aku selalu mengadu Tunjukan Padaku... Kuaktifkan radarku mencari sosok yang dinanti Kuikhlaskan Pengharapanku dihati Siapa Dirimu... Dalam kesabaran kumelangkah menjemputmu Cinta dalam hati akan aku jaga hingga Allah persatukan kita.... Reff : Jodoh Dunia Akhirat Namamu Rahasia Tapi kau ada dimasa depanku Kusebut dalam doa Kuikhlaskan rinduku Kita bersama melangkah ke Surga, Abadi... "Bukan Cinta yang memilihmu, Tapi Allah yang memilihmu...Untuk kucintai..." (Lagu ini merupakan OST Buku Berjudul Jodoh Dunia Akhirat Karya Canun & Fu; Terbitan MIZANIA) Buku Jodoh Dunia Akhirat (JDA) dan Lagu/Album Kang Abay Bisa dipesan secara Online SMS Nama + Alamat + Jml Pesan ke : 085624147718 Melayani Pemesanan Untuk Seluruh Indonesia juga Malaysia.
Play
My Cloud Player - advanced free online audio player, search engine and playlist creator powered by SoundCloud, Last.fm, EchoNest.com and Lyrics.Wikia.com
Create playlists from SoundCloud tracks, shuffle your favorites or any playlist, share
playlists
&
tracks
on
Facebook
,
Twitter
,... and much more. Scrobble listened tracks to Last.fm. Scrobbling can be enabled by connecting with your Last.fm account.
No installation required. It's free.
Just bookmark it!
Using My Cloud Player is as simple as using a Desktop Music Player.
Disclaimer: My Cloud Player does not own the tracks, it just uses SoundCloud API for retrieving and playing.
To learn more about SoundCloud Copyright information click here.
Enjoy all the features of My Cloud Player by Connecting to your SoundCloud account by clicking the SoundCloud logo above.
You can share any of the My Cloud Player playlists and tracks on:
Twitter,
your Facebook wall,
your friend's Facebook wall,
Facebook group wall,
your Facebook page,
send them to your Facebook friends in a private message,
or copy a direct link wherever needed.
You can Embed any Track or any of your Playlists in your website, blog,...!
My Cloud Player is a free helper application that enables you not only to Search the SoundCloud and Play the Music stored on SoundCloud but also to Create and Share Playlists, search and follow other SoundCloud users, search and join groups, as well as Post Comments on SoundCloud tracks.
It helps you Create your own playlists by selecting any number of tracks from various SoundCloud sources.
It enables you to Discover other SoundCloud users' uploaded tracks, favorite songs and mixes, as well as groups that they've joined.

For more information on My Cloud Player's features please click the About button above.
If you have any questions, ideas, suggestions or would like to send us a bug report, feel free to contact us at info@mycloudplayers.com